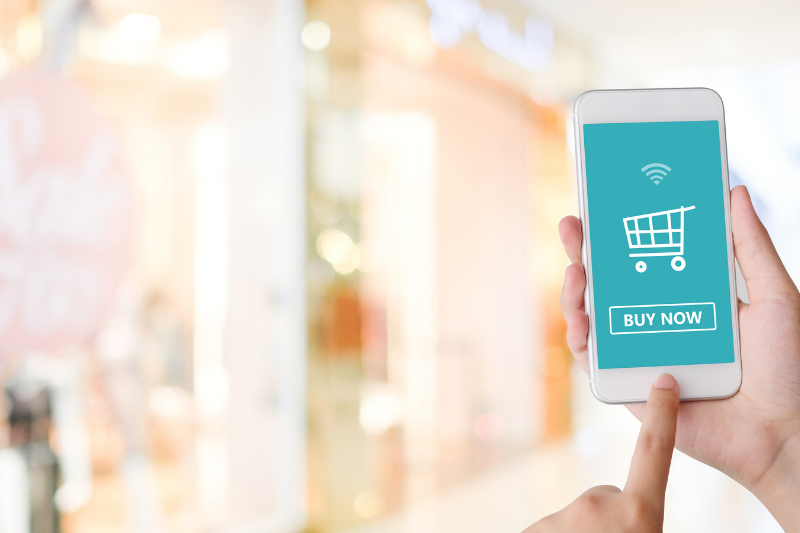 11 Jun

4 Companies Booming with the Fintech Wave

Financial technology, or fintech, has revolutionised the way we interact with money.

Between innovations such as digital payments, robo-advisors and alternative financing, fintech has made it safer and easier for us to transact and invest.

But the industry is not yet done with its growth.

The global fintech market is expected to expand at a compound annual growth rate of 22.2% between 2020 and 2025.

Back home in Singapore, The Monetary Authority of Singapore reported that fintech firms attracted a record US$1.1 billion of investments in 2020, a 55-fold increase since 2014.

Here are four companies that are expanding their fintech businesses to ride on the market growth.
Shopify (NYSE: SHOP)
Shopify is a Canadian e-commerce company that provides resources for individuals and businesses to set up an online shopping platform.
The company's platform comprises 6,600 apps that businesses can use to customise their own e-commerce channels according to their needs.
In addition, Shopify offers a payment service under Shopify Payments.
In 2020, the company launched a suite of new products for digital payments..
One of their new offerings is Shopify Balance, allowing entrepreneurs to set up a no-fee banking account that makes it easier for merchants to track cash flows, bills and expenses.
Shopify Balance will integrate Shopify Capital, launched in 2016, a lending program that offers cash flow relief and expansion capital to merchants on the Shopify platform.
The company also added Shop Pay Installments..
Shop Pay Installments is aimed at capitalizing on the "Buy Now, Pay Later" trend that allows consumers to split their purchases into interest-free installments.
Shopify expects that this move will help drive sales for merchants and increase payment volume through Shopify Payments.
Mercado Libre (NASDAQ: MELI)
Mercado Libre is the largest e-commerce company in Latin America, a platform which is complemented by its own digital payments ecosystem, Mercado Pago.
The Latin American company's name translates to "free market" in English, which is fitting as it aims to democratize commerce and foster entrepreneurship and social mobility in its region.
In the company's most recent quarterly earnings report, it reported that gross merchandise volume (GMV) surged 114% year on year to US$6.1 billion.
Also of note is that total payments volume processed on its Mercado Pago payments solution soared by 129% year on year, reaching US$14.7 billion.
This huge climb in payments volume also translated to a 72.7% increase year on year in payment fee revenue for the company.
Mercado Libre also has a credit access solution named Mercado Credito, which uses machine learning algorithms to determine an accurate credit score before extending credit to both consumers and merchants.
Paypal (NASDAQ: PYPL)
Founded in 1998, PayPal quickly established itself as a giant in the digital payments space.
The company operates an online payments system that is used by 392 million customers and merchants in over 200 countries.
PayPal reported its strongest ever first-quarter results in history for its latest earnings release.
Total payment volume rose 50% year on year to US$285 billion, while revenue also improved by 31% year on year.
PayPal has a host of payment solutions, including Braintree, Venmo, and iZettle.
But the company continues to expand its portfolio of offerings with several new initiatives.
The payment firm recently acquired Curv, a leading provider of cloud-based infrastructure for digital asset security.
The acquisition is part of PayPal's strategy to expand its capabilities in digital currency transactions, including cryptocurrencies.
PayPal's new "Checkout with Crypto" service allows users to easily convert cryptocurrencies into fiat currency for spending purposes.
Sea Ltd (NYSE: SE)
Sea Ltd is a Singapore-based global consumer internet company.
The company started off as gaming company Garena in 2009, before expanding into e-commerce and digital financial services through Shopee and SeaMoney.
Under SeaMoney, the group operates two digital wallets, ShopeePay and AirPay.
These wallets allow users to make online and at physical point-of-sale systems, as well as transfer and withdraw funds.
Adoption of ShopeePay and AirPay have been boosted by the pandemic, as consumers shop online more often and develop preferences for non-contact payment options.
Sea recently reported that in the first quarter of 2021, 26.1 million users paid through Sea's mobile wallets, a 145% increase year on year.
In addition, TPV surged to more than US$3.4 billion in the quarter, a stunning increase of over 200% year on year.
Sea is working on expanding its array of financial service offerings.
Back in December 2020, the group clinched one of the coveted digital full bank licenses in Singapore, which it expects to launch in 2022.
The company also acquired Indonesian bank PT Bank Kesejahteraan Ekonomi as it looks for avenues to acquire customers and become a dominant financial services provider.
10 Growth Stocks To Supercharge Your Portfolio! In our latest special FREE report, we cover 3 unstoppable growth trends and the 10 stocks that will ride them in 2021 and beyond! CLICK HERE to download now!
Follow us on Facebook and Telegram for the latest investing news and analyses!
Disclosure: Herman Ng owns shares in Mercadolibre and Sea Ltd.