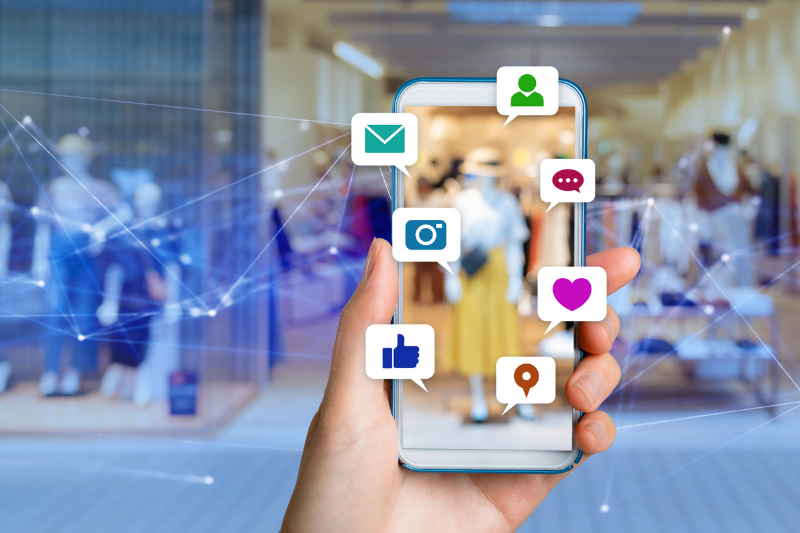 28 Apr

4 Billion-Dollar Companies Trading Close to Their 52-Week Lows

In investing, the margin of safety refers to the downside protection an investor enjoys when a stock is purchased for less than its intrinsic value.

In layman terms, it is when stocks are trading at a "discount".

But where can we find such good deals?

From time to time, companies may see their share prices fluctuate wildly due to a combination of external and internal factors.

Such occurrences represent opportunities for investors to purchase shares at lower valuations, thus offering a greater margin of safety.

Even multi-billion dollar companies are not exempt from the volatility of the stock market.

As long as their fundamentals remain intact, these companies can qualify as wise additions to your investment portfolio.

Here are four such companies that are trading close to their 52-week lows.
Meta Platforms (NASDAQ: FB)
Meta Platforms is a technology company that owns social media platforms Facebook and Instagram, and instant messaging service WhatsApp.
Last October, the company rebranded itself as Meta to be more in line with its vision of building technology to connect people through the metaverse.
The metaverse is a network of online virtual worlds that can be accessed from anywhere, and could change the way humans interact with one another over the internet.
Investors are skeptical of Meta's new focus.
In 2021 alone, the company posted an operating loss of over US$10 billion on its metaverse segment, which they refer to as Reality Labs.
In addition, the company also posted its first ever fall in daily active users on Facebook in the fourth quarter of 2021, although the decrease from 1,930 million to 1,929 million was mild.
At the time of writing, Meta is trading at a share price of US$180.95, almost at its 52-week low of US$179.50.
Netflix (NASDAQ: NFLX)
Netflix is a leading entertainment services company that offers television series, documentaries, feature films and mobile games across a variety of genres and languages.
The company recently hit the headlines after its shares plunged 35% in a single day, wiping out almost US$50 billion in market value.
A dramatic reversal in subscriber growth was the main factor behind the decline.
In its fiscal 2022 first quarter (1Q22) earnings report, the company posted a drop of 200,000 paid members compared to the previous quarter.
To make things worse, Netflix announced that it expected to lose another two million subscribers for 2Q22.
The company has set out plans to address this slide.
It will explore advertising by offering a lower-tier subscription service and crack down on account sharing to increase its subscriber numbers.
Netflix's current share price of US$198.40 is close to its 52-week low of US$198.28.
PayPal (NASDAQ: PYPL)
PayPal is a global giant for online payments and money transfers.
The company operates a wide range of financial products and services, including payments integration system Braintree, remittance service Xoom, and Venmo, a digital wallet.
PayPal's share price suffered a dramatic fall of around 25% after reporting its FY2021 earnings.
In the report, PayPal spooked investors after it downgraded its revenue growth guidance for 2022 to between 15% and 17%.
Other external factors are also holding back PayPal's growth.
Supply chain challenges and rising inflation are having a dampening effect on consumer spending, and are negatively impacting online payments.
As it attempts to ride out these challenges, the company is pressing on with new partnerships and initiatives.
It recently announced its involvement in the relaunch of Made, an online marketplace showcasing the works of fashion designers and creators.
PayPal is currently trading at US$83.70, compared to a 52-week low of US$83.57.
Upstart Holdings (NASDAQ: UPST)
Upstart is an American financial technology company that aims to make borrowing more affordable to the masses.
The company owns a lending software platform that is provided to banks as a cloud-based service.
The platform uses artificial intelligence to assess risk levels for individual borrowers, helping banks to price loans more efficiently and reach a wider customer base.
Upstart's share price has been on a rollercoaster ride in the past year.
After reaching a peak of US$401.49 in October 2021, the company's shares have plunged 81.9% to a 52-week low of US$72.50, and currently trades at US$75.49.
But the company has performed strongly despite these sharp swings in market value.
In its fiscal year 2021, Upstart's revenue grew 264% to reach US$848.6 million, while net income surged 2,164% year on year, hitting US$135.4 million.
To further accelerate its growth, the company recently launched a mobile-first online platform, Upstart Auto Retail, to capture opportunities in the automobile financing space.
Disclosure: Herman Ng owns shares of PayPal.