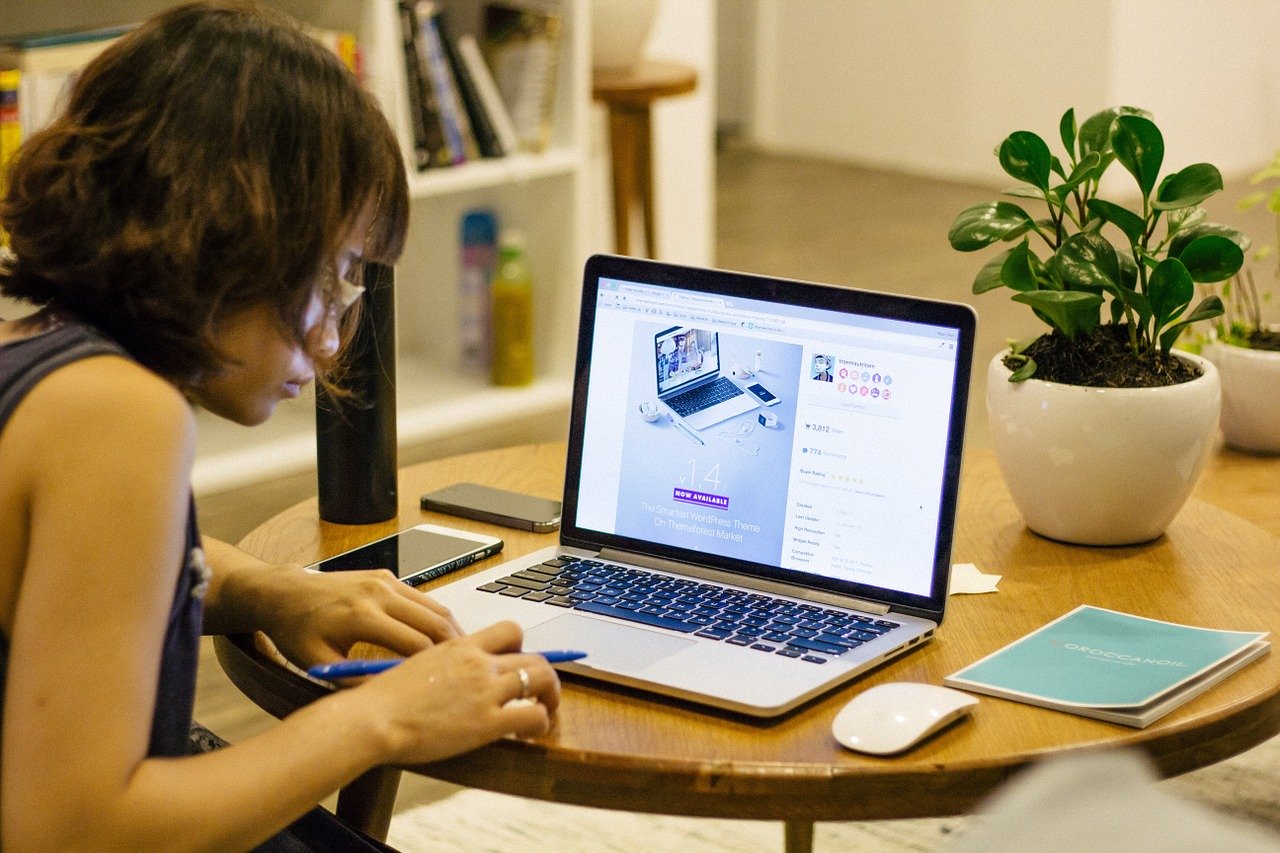 04 Jul

2 Work-From-Home Growth Stars That Are Better Buys Than Zoom

As Singapore enters phase two of the reopening of the economy, people and businesses are adjusting to a new normal, that of safe distancing measures in places where we work, learn and play.

One new trend that is expected to persist is remote working, also known as "telecommuting". According to a March 2020 Gartner survey, 74% of CFOs plan to permanently assign some of their employees to work remotely due to cost benefits.

Businesses that provide cloud-based solutions are also benefiting from this trend, with Zoom Video Communications (NASDAQ: ZM) being a prime example. Zoom's first quarter revenue surged 170% year over year to $328.2 million while the number of customers with more than 10 employees skyrocketed 354% to around 265,000 over the same period.

Consequently, investors have been rewarded by a more than 500% increase in Zoom's initial public offering (IPO) price of US$36 per share in April 2019 to its current price of US$261 as of 3 July 2020. As a result, Zoom trades at a staggering 91 times trailing 12-month sales.

In this article, we examine two companies that are also beneficiaries of this telecommuting trend but are trading at a much lower price-to-sales (P/S) ratio than Zoom. In addition, these companies are already leaders in their respective markets and continue to demonstrate strong growth prospects in the post-pandemic landscape.

Teladoc Health (NYSE: TDOC)                                                                    

Teladoc is the largest telehealth services provider in the world, and the only telehealth services company that is publicly traded. Based in the US, the company enables virtual medical consultations between patients and medical professionals in over 130 countries.

Teladoc generates revenue in two ways – by charging per-visit fees to patients or insurers and subscription fees to insurance companies that offer telehealth services to their clients.

Since its initial public offering (IPO) in 2015, revenue has surged from US$77 million to US$553 million in 2019. In the first quarter of 2020, Teladoc supported 2 million consultations on its platform, resulting in a 41% year over year increase in revenue. Meanwhile, the company is forecasting that its 2020 revenue will be between US$800 million to US$825 million, representing a 50% increase compared with 2019.

It is also encouraging to note that Teladoc is on track to achieving profitability, with adjusted earnings before interest, taxes, depreciation, and amortization (EBITDA) soaring to US$10.7 million, compared with just US$1.2 million last year.

Teladoc is expected to do well post pandemic as patients who try out telehealth during the lockdown become more comfortable using it as a convenient option even when normalcy returns.

Closer to home, the idea of receiving 24/7 medical attention without leaving the comfort of one's home is also fast gaining popularity. Just last month, IHH Healthcare (SGX: Q0F), Asia's largest private healthcare group, announced that it will be rolling out telemedicine services across countries in Asia, including Singapore.

Against Zoom's P/S ratio of 91, Teladoc seems much more attractive at just 23.79 times sales.

DocuSign (NASDAQ: DOCU)

Launched in San Francisco in 2003 and publicly traded since 2018, DocuSign is a pioneer and leader in the e-signature industry, commanding a market share of nearly 60%.

Beyond dominating the e-signature market, the company also provides a one-stop platform to manage the entire lifecycle of documents. Called Agreement Cloud, the platform offers over a dozen applications that allow businesses to prepare, sign, act on and manage contracts.

DocuSign has over 600,000 paying customers and hundreds of millions of individual users that span industries including IT, real estate, financial services and healthcare.

For the first quarter of 2020, DocuSign's revenue was US$214 million, representing a year over year increase of 37%. This was driven by a 46% jump in the number of large customers with annual contracts valued at more than US$300,000.

As a result, cross-selling opportunities are greatly enhanced, as indicated by DocuSign CEO Dan Springer: "Typically, e-signature is the first step that many customers take on their broader digital transformation journey with us, so from a financial point of view, we believe this surge in e-signature adoption bodes well for future agreement cloud expansion."

The expansion alluded by CEO Dan Springer includes the targeting of new sectors resulting from new practices put in place after the pandemic. They include the filling out and signing of paperwork digitally in areas such as remote patient onboarding, company hiring and onboarding of new employees, distance learning, and digital notary services.

It is also worth noting that the company's first quarter free cash flow was US$33 million, up from US$30 million in the same period a year ago. This strong free cash flow would allow DocuSign to invest confidently in expansion opportunities ahead.

Against Zoom's P/S ratio of 91, DocuSign's valuation seems much more palatable at a mere 30.38 times sales.
Get Smart: Invest in the next rising stars
Dear fellow investor, don't miss this chance again…
The chance to invest in stars… Stars that will help us multiply our wealth… many times over…
We are not new to this… We have done it before… Our team managed a 45.7% return in less than 4 years investing in international markets.
We caught those stars firmly in our portfolio, and saw them soar to new heights…
Come and join us on this special journey as we show you how to invest in the next rising stars.
This site will be updated daily as we share more tips and tricks on how we managed our phenomenal returns, so do check back.
Stay safe…

This article was written by Charlotte Lim. Charlotte is a technology enthusiast and private investor. She was formerly Chief Operating Officer and Co-founder of an Artificial Intelligence and Big Data Analytics start-up that provides job market intelligence and talent development software. She brings with her more than 10 years of experience in strategy and operations for the government, NGO and private sectors.  Charlotte Lim owns stocks in Teladoc.